| | |
| --- | --- |
| | Customer Testimonials (actual customer feedback) |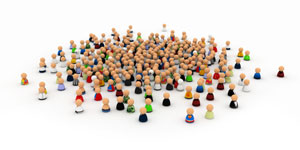 "I have been looking to find somewhere to leave a glowing testimonial on your website but cannot find it so please put the following text onto if you wish: This is the first time I have used fueltool and would not hesitate to use them again. I ordered my oil about lunchtime on the 23rd December on the 5 Business Day option. I received an email Xmas Day confirming the delivery for the 29th between 7 & 11am. The tanker turned up at 7:15am. I work that out as 2/3 business days and at the cheapest price i have seen in many years. Well done fueltool - J. Gibbs"

"I phoned around all the local suppliers and none of them could match the price I was being offered on this site. I ordered and paid for 2,500 litres of oil yesterday on a 3 day delivery and the oil was delivered today! (the next day). They had the cheapest price and also the fastest service - will definitely use them again!" - M. Rich
"This is the best service for heating oil comparisons yet. I've told many of my friends about Fueltool already. Very quick and hassle free. It's now on my 'favourites' bar." - C. Lightbody

"I just wanted to say how satisfied I was with my first Order placed through Fueltool: I placed the Order on a Friday, with 5 working day Delivery at a price 10% below that offered by local firms direct and 20% below that offered by a well known and hugelys disliked Organisation that still profiteers during cold snaps, despite adverse publicity in recent years. The Supplier turned up within 2 working days and the Driver was efficient and polite. Ten out of ten all round." - G. Di Domenico

"I found the site easy to use, the price very good and the after support excellent." - J. Spinner
"I will use fueltool again and wouldn't hesitate to recommend this service. I spent quite some time looking for the cheapest option and everytime I came back to fueltool. Like the advert says 'does exactly what it says on the tin' - ordered It and it was delivered within the time specified and the cheapest on the net. Great service." - D. Healey
"Hello support team, I found the Fuel Tool website easy to use with straight forward instructions, clear comparisons between suppliers, simple order processing with fast acknowledgement of payment. All credit to my chosen supplier struggling with extremely difficult weather conditions and high demand at the time for actually making a delivery and only a few days later than indicated on the order. At the time of placing my order not a snowflake in site, two days later -10 degrees and 15 cms of snow. Upon inquiring of a likely date the supplier was unable to guarantee a delivery day due to the poor weather conditions. I was mighty pleased when they eventually arrived. Will certainly use Fuel Tool again." - R. Ford
"Hi. I was very pleased with the service, the website is easy to use. The oil was delivered early next day and the price was the cheapest I could find so was very pleased." - M. Pooley

"My comments would be: Fantastic service, easy to book a delivery in an evening when all the companies are closed but at a time that was convenient to me, love the daily price email so was able to order my fuel when the price suited me without having to phone round for umpteen quotes, at a very competitive price. Fuel was delivered efficiently and when quoted. All round excellent service. Thank you, I shall have no hesitation in using you again." - L. Green
"I can honestly say I would highly recommend Fuel Tool. Prior to using the website we had two or three years where we used two different oil supply companies paying by direct debit and with automatic top up which we felt gave us peace of mind which it did BUT it also cost us dearly. Both companies started with a price comparable to the local market but they soon upped it to between 10p and 20p per litre MORE than the price we knew other people were getting. Both companies were sent packing and we had some money refunded. They tried to tell us all sorts of rubbish as to why they were charging so much. At the same time most domestic oil price comparison sites were owned by the large suppliers so there was nowhere to go until we discovered Fuel Tool! Thank goodness we did as we immediately obtained excellent prices and prompt delivery. I had some concern that in bad weather we may not get as good a service as you might from a regular supplier but so far no problems. The only downside is having to pay for a tank full each time and not spreading the cost but it's worth it. The real bizarre thing is that our first delivery was from the same company we just threw out for overcharging so how on earth can they be quoting prices on Fuel Tool which are considerably lower than they are prepared to sell to their regular customers?? Very pleased to get regular updates on prices and to see that someone is trying to do something to help those dependant on oil for heating as the market is unregulated. Keep up the good work!" - G. Archer
"Hi Fuel Tool. We were a bit sceptical about placing an order on line, but found the service to be excellrnt. The oil arrived a week earlier than your estimated delivery date, and the price much cheaper than placing an order with the local company who delivered the oil. We will certainly recommend you and be using you again." - C. Smith

"As a first time customer I have no complaints with the service and cannot currently comment on the claim regarding additive fuels being more economical than basic 28sec. I will alway use your site for comparision on price and as long as the fuel is up to specified standards will order from the cheapest supplier through Fuel Tool." - B. Spake
"Hello, It was all good except that the supplier did not deliver within the specified time. This was during the snowy weather, which may have been the reason, but I had no contact from the supplier to say there was a delay." - K. Brodie

"I will certainly use Fuel Tool again. Fuel arrived within the time frame advised and I saved nearly 10p a litre. I have recommended you to all my friends and colleagues." - M. Jones
"Absolutely excellent service!!! Communications 100%. Had delivery from the supplier even before their website said it would be delivered! Will definitely be using Fuel Tool again!!!" - P. Dewhurst
"Very prompt and efficient service. Consistently has the cheapest prices for fuel on the market.
Many thanks for your service." - S. Burns

"Hi, I recently used FUEL TOOL for the first time. The service was fantastic, arrived within timescale, at a great price (compared with my previous supplier, you get nothing for customer loyalty!!!!! Ripped off in fact), the driver was courteous and polite. The website was simple to use and self explanatory ,quick confirmation and company delivering information. I have no hesitation in recommending you and will continue to use you in the future." - D. Dunne
"Hi - Yes mate I would like to say a few words. We had recently moved to a new house with an oil burner and didn't have a clue what we were doing. We stumbled across your site and it made everything straight forward and stress free. Not only did you give us an accurate estimate of how much our oil was going to cost, you also suggested the best supplier. A few clicks later our oil was ordered and another little problem was solved. The suppliers were also very friendly as well which made things easier as I didn't know how it all worked. I will definitely be using Fuel Tool when I place an order again, in fact you're in my favourites list. Have a good one mate and thanks again." - J. Maisey

"I found fuel tool excellent. I searched online on a Sunday afternoon, they gave me the cheapest quote by £30,and the oil was delivered 4 days later. Excellent service, I will use them again." - A. Thompson

"Hi. I was impressed by the service, however the fuel was actually delivered a working day earlier than arranged. Not actually a problem for me at the time, as I was around, but could have caused a problem as I keep my fuel tank locked." - C. Ager
"I was very pleased with the service from you. Fuel Tool were the cheapest price for oil I could find. Thank you." - M. Rogers

"Hi. The process was easy - Fuel Tool provided the cheapest quote of all. Delivery was on time and delivered by a reputable firm. I will use again when we need our next fill. I have also recommended you to my friends." - D. Wright

"Good evening. Thank you for giving me the opportunity to provide feedback in relation to the service of domestic oil supply. The ordering online experience was both simple and effective with accurate information provided at the time. The oil supply arrived earlier by several days than originally estimated and the driver followed detailed instructions provided. Thank you for making the whole experience of ordering and delivery of domestic heating oil a breeze." - M. Bolton

"We were very pleased with our Fuel Tool experience. The oil was the cheapest of any supplier I could find and the delivery was prompt. All in all, an excellent service." - W. Moody

"You give a first class service with a very competitive price." - B. Fry

"I would be pleased to give you some feedback regarding my recent order. This was the second time I have ordered oil via Fuel Tool and came about because I had run out of oil, as I am new to having this type of fue!. I also discovered that my immersion heater was broken and so had no means of heating hot water. I explained the situation when ordering and even though there is a 5 day delivery window you were able to deliver to me within 2 days of placing the order, for which I was and am very grateful. The last time I ordered in December , the fuel was delivered within 3 days. So I would be more than happy to recommend your services to anyone." - S. Shooter

"I had problems placing the order online for some reason. However, your personal attention was appreciated in resolving this, and the delivery was on time and uneventful. We particularly required a small tanker as large tankers find access difficult in our location, and this was not a problem nor an extra charge." - H. Twigg

"Dear Fuel Tool people, Thank you. I received my oil within 48 hrs of the initial order being placed with Fueltool.co.uk, I was contacted by the supplier and delivery took place the next day. Everthing went well and much quicker than expected. I also bought at the best price I could find from via the web. Thank you." - M. Dover

"Hello, Your website came up trumps with a good price but we had some difficulty in contacting the supplier and living in the country it is important for us to know within a little when the delivery will actually arrive - maybe that issue could be addressed?" - J. Le Bentz

"Good afternoon. I found your service easy to use, your prices competitive and the delivery was as promised. As I check prices each time I buy and never leave matters until the last moment whether I purchase from you again will depend on price alone." - S. Cowley

"Hello. My feedback is all positive. It was a fast efficient service with no problems and the lowest price we could find. Will definitely check the Fuel Tool next time." - P. Rash

"The order was very efficiently handled and arrived spot on time. Also the price was very competitive. Thank you." J. Hutchinson

"Just been asked (via email) for feedback re our recent fuel order. Cheaper than the well known website which is the major factor. Good service all round, delivered within the timescale set, but not advise of the delivery day though. (The other website would never do this anyway, so no real problem). The delivery driver was polite & courteous which is another factor. Will use from now on, as long as it is cheapest provider. Many thanks!" - P. Jackson

"We saw Fuel Tool in the Sunday Times and this looks great. We currently have an account with a supplier but will be dropping this and in future using Fuel Tool and will recommend to friends." - P. & K. Rose (website visitors)

"Very satisfied with the service received and will use it again and again." - J. Dixon
"Hi, We experienced good service, cheaper than our previous well known supplier and prompt delivery. Will definitely use again." - J. Elliott

"The ordering was very straight forward and the weekly email advising the market price for heating oil is useful too. Communication from the supplier regarding delivery date was poor. It would be good if you had more competition for the Scottish Borders too." - M. Stevenson

"I recently used fuel tool to order heating oil online, and I'd like to thank Fuel Tool for provided such a user friendly service and intuitive website. This was the first time that I have bought oil for a heating system and I am happy to say that it was a completely painless experience. Thanks for the great service." - S. Graham

"Very easy to use and helpful." - Q. Dickson (website visitor)

"We had very good service, it was delivered on schedule by a helpful and polite delivery man." - I. Chadwick

"I was very happy with your services - good price, and I received it the next day and i will buy chantix be using you next time, and I will tell my friends. Thank you." - R. Buttery

"Hi Sally, Very good! Have used [another oil website - name not shown] before it was revealed that they were price-fixers (how come they're still going?), but I always managed to get a cheaper price going direct. Not so with FuelTool, it really was cheapest. Delivery & coms from the supplier was 1st class. One minor glitch - your site quoted £304 for my order, but the supplier sent an invoice for about £309. I was going to email you about this, but when I looked, I had been billed & charged the original £304, so all OK. Keep up the good work!" - I. Cook.

"Hi Sally, I found the Fuel Tool website very helpful, clear and jargon free, will use again. Thank you." - M. Sayce

"No problems at all using the Fuel Tool website. Great to be able to sign up to regular emails in order to keep track of the price of domestic heating oil. And simplicity itself ordering and paying .... and a great supplier, too, incidentally! Many thanks to you all. Merry Christmas and hopefully no snow!!" - C. Wickham

"I ordered heating oil from you when in France on the Thursday and it arrived on the Monday morning at our new house in England. Excellent service. Thank you." - J. Carr

"The Fuel Tool website is clear and simple to use, the supplier and price search was quick, delivery was prompt (2 working days) and I particularly liked the ability to specify a 'baby tanker' as our lane is narrow and turning is difficult. Thanks and regards." - R. Davis

"I was extremely pleased with the service of FuelTool. It was considerably cheaper, a lot quicker delivery and totally hassle free." - T. Brown

"We just recently moved in to an oil fueled property and having no experience of oil suppliers I used a social media site to get as much information about them as I could. The majority response was that I spend a good deal of time on the phone from one company to another trying to get the best price which is when I was sent a link to the 'FuelTool' website which is brilliant! It compared a few companies and prices and was so straightforward to use, took me no longer than 5mins to order my fuel that was delivered as promised. I maybe could have found fuel a few pence cheaper but i'm sure it would have cost me more in phone calls so I will be using the 'FuelTool' website everytime the tank needs filling up! Thank you for making it very easy for us." - Ms. S. Wyatt

"Hello. We had the delivery of heating oil with no problems, good driver, hassle free and a good price thanks." - Mr. M. Reed

"Experience: At the time, in early December 2012, Fuel Tool offered the best price. This was the overriding factor upon which I selected this supplier. I was subsequently very pleased to have the oil delivered well within the promised number of days." Footnote: I have subsequently made an order with a competing consortium, which offered a better price." - G. Brady

"Dear Sally and Fuel Tool Team - I am so very pleased with my first time experience of ordering oil via Fuel Tool, the order process was so simple and all done over the internet, managed to save eighty pounds from telephone quotes, although I had taken the five day delivery opton, oil was delivered in 24 hrs, excellent service all round, and I will definitely be using it again - thank you so very much." - Ms. K. Downing

"Whole transaction was a smooth one. Good communication with supplier and prompt delivery - less than 24 hrs after placing order." - Ms. J Faux

"This was my first experience of ordering heating oil via a comparison website, usually ringing round and visiting individual company websites to obtain the best deal. I found fueltool.co.uk easy to use and the price quoted was the best among several other well known comparison websites I tried and much better than several individual company websites. Delivery was well within the timespan quoted, the delivery driver was very pleasant and helpful and e-mail communication throughout the process was first rate. Highly recommended." - Mr. B.Garlant

"Very straight forward, easy site to use, excellent service from the delivery guy, great communication and the fuel was cheaper than any of the other compare sites. I will certainly use you again, Thank you." - Mrs. K. DeFrond

"You gave me the best price out of any price comparison site. Also very efficient service. Thank you!" - Mr. J. Tyson

"Great tool that always beats out local suppliers every time." - Mr. D. Mills

"Thought the site was great. I found it very simple and it got me a really good price locally on my oil. I had been looking on another very popular oil pricing site and I got a better quote from you guys. Many thanks and best of luck." - Mr. N. Phillimore

"What a straightforward site. Thank you" - Mrs J. Taylor

"The ordering process was straightforward and simple from your website so I would definitely order from you again. I checked my local supplier first who was 4 pence per litre dearer. We would use Fuel Tool again because it was easy to use and got us the cheapest price." - Mr. A. Whitaker

"I stumbled across your website, while searching for cheapest heating oil prices.The price quoted was the lowest, so I duly ordered 500 litres, which was delivered without any hassle." - Mr. R. Dalton

"Yes, most efficient and good value. Thank you." - Mrs. A. Martin

More testimonials coming soon... 100% Real. 100% Unbiased!