| | |
| --- | --- |
| | About Fuel Tool and Our Philosophy |
In a Nutshell
Fuel Tool delivers to 99.85% of all UK postcodes. We are committed to finding our customers the cheapest heating oil prices. We only work with reliable and reputable heating oil suppliers who share our vision for great service. Our customers are our number one priority and we work hard making sure your experience is a good one.

Our Promise
The customer matters most! Fuel Tool makes sure everything runs smoothly and orders are delivered on time. From order through to delivery, we are here. If at any time you have questions or need assistance, we are here to help. We promise to always strive to make our prices as competitive as possible and to deliver a service that is second to none.

Why Fuel Tool?
Fuel Tool was created because we wanted answers to two simple questions:

Is there an easier way to compare local heating oil prices?
Yes, there is. Fuel Tool gathers the best heating oil prices from suppliers all over the country and lists them on our site for customers to see.

Do I really have to spend so much time calling the heating oil suppliers in my area to get the best price?
Let Fuel Tool do the work. We already have the best prices from suppliers who deliver to your area. All you need to do is give us the amount of oil you need along with your post code and we will give you the best price for oil in your area. It's that simple.

Even better, you can subscribe to daily price updates so you know what the prices are in your area.. Click here to subscribe now - it's fast and FREE to register!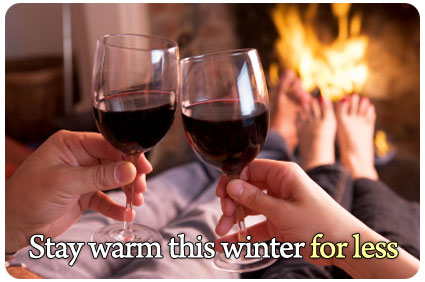 A Few Frequently Asked Questions (FAQ)

Why does the price of heating oil fluctuate so much?
The price of home heating oil is controlled by many different factors. High demand, bad weather, the price of crude oil, world stability just to name a few. All of these have a knock on effect and can cause the price of heating oil to soar. It is often a good idea to strike while the iron is hot and fill your tank during periods of lower demand and/or when the oil price is low.


How do I know that the amount of oil I ordered has been delivered?
There is a meter on the tanker which measures how much heating oil has been delivered. All meters are set, sealed and checked by Trading Standards which ensures that you receive the amount you paid for.


What is the minimum delivery?
Our minimum delivery in mainland UK is 500 litres. In Northern Ireland the minimum amount is 200 litres. Remember that in a lot of cases, the higher the delivery volume, the cheaper the price overall.


What is the VAT rate on heating oil?
Customers buying domestic heating oil are charged 5% VAT.


Why are there so many names for heating oil?
You call it heating oil but there are a lot of names for the stuff that goes into your tank. Some of it's other aliases are
Kerosene
28 seconds
Burning Oil
Industrial Paraffin
C2 Kero
Standard Kero
The stuff that heats your house
How long will I have to wait for my delivery?
That's up to you. Fuel Tool will give you a variety of pricing and delivery options. You may want to pay a little extra to get your oil sooner or wait and get the best price.


Do I have to be at home to receive the oil delivery?
No. As long as the delivery vehicle has easy access to your property you don't have to stay in and wait. All deliveries are metered and you will receive a printed readout of the precise amount dispensed. If there are any special instructions just make sure you list them before placing the order.

Still have more questions? Visit the FAQ page and see all of our frequently asked questions.